Community Updates
Trustees Meeting Notice - 10/23/2020
This notice follows the declaration of a state of emergency by Ohio Governor Mike DeWine and other orders issued by the Director of the Ohio Department of Health stemming from the COVID-19 pandemic. For the duration of the declared emergency, the Lake Township Board of Trustees ("Board") will adhere to the following local procedural adjustments... − More Information
Public Access to Lake Township Offices
Please be advised that effective, Tuesday, May 12th, 2020, public access to certain township offices, including the Lake Township Road Department and the Uniontown Police Department, will be permitted. Face coverings must be worn at all times while visiting our facilities, and no one may enter the facility that is COVID-19 symptomatic. Public access to the Lake Township Administrative Offices located at 12360 Market Avenue N., Hartville, will be delayed allowing more time for certain precautionary measures to be put in place. − More Information
Notice - Administrative Office Closed Over Lunch-Hour
In accordance with the current mandates and Recommended Best Practices under the State's Responsible RestartOhio Plan and the current Order issued by the Director of the Ohio Department of Health, the Lake Township Administrative Office will be closed over the lunch-hour (1:00 p.m. – 2:00 p.m.). Our phone lines will remain open during this time. − More Information
Trustees Meeting Time Change
Pursuant to Resolution No. 20-204, adopted by the Lake Township Board of Trustees on June 8th, 2020, the meeting time for the Regular Meetings of the Board of Lake Township Trustees will be changed to 5:00 p.m. on the second and fourth Mondays of each month; commencing with the July 13th, 2020 meeting.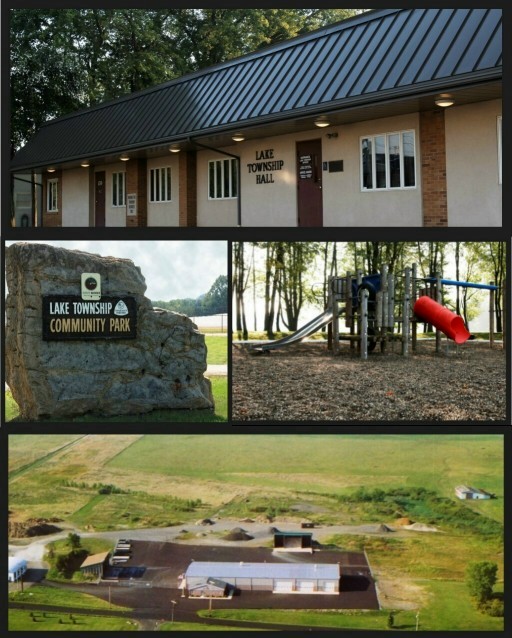 Community Park Notice - 3/24/2020
In response to the Ohio Department of Health Director's Stay at Home Order issued March 22, 2020, there will be the following changes at Lake Township Community Park... − More Information
2020 Resurfacing Project
A list of streets included in the resurfacing project is listed for your reference... − More Information
News Release - New Low Rate for Electric Aggregation Program
Lake Township officials are pleased to announce that they have selected Energy Harbor (formerly FirstEnergy Solutions) to continue serving those residents in the AEP/Ohio Power service territory for the next term of the Township's electric aggregation program. Energy Harbor recently won a competitive proposal process and was chosen by the Township because the company provided the best overall value for the program. The Township has set a fixed rate of 4.52 cents/kWh for a 25-month term starting with August 2020 meter reads... − More Information
Fall 2020 Newsletter
View the Fall 2020 Newsletter here.