Community Updates
Lake Township Offices Temporarily Closed to Public
Please be advised that public access to all Lake Township Offices, including the Administrative Office (12360 Market Avenue, Hartville), Road Department (1499 Midway Street, Uniontown) and the Uniontown Police Department (1635 Edison Street NW) will be temporarily suspended. These offices will remain open for business and our staff is here to respond to the needs of our residents; however, only scheduled deliveries, mail services and pre-scheduled meetings (scheduled as of today) will be permitted. – More Information
Community Park Notice - 3/24/2020
In response to the Ohio Department of Health Director's Stay at Home Order issued March 22, 2020, there will be the following changes at Lake Township Community Park...
– More Information
E-Waste Recycling Program Discontinued
For several years Lake Township has offered its residents electronic waste (e-waste) recycling and it has been our pleasure to provide this service. Recently the company that processed the collected materials free of charge, with the exception of televisions and computer monitors, notified us that they are closing their electronics recycle operations.
We explored different avenues and were unable to find a cost-effective replacement – More Information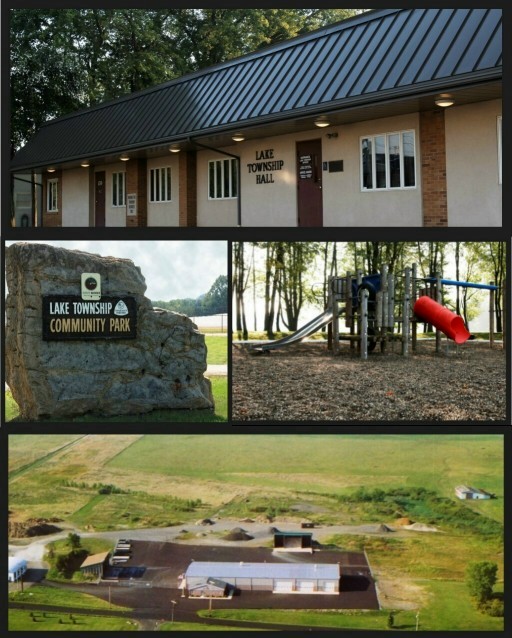 Election Update - Stark County
With the passage of H.B. 197, the Ohio General Assembly has established a plan to extend the Primary Election and allow all Ohioans to continue voting by mail until April 28... – More Information
Yard Waste Facility Notice
Taking into account the Ohio Department of Health Director's "Stay at Home Order", issued on March 22, 2020, opening of the Yard Waste Facility will be postponed until further notice. – More Information
Fall 2019 Newsletter
View the Fall 2019 Newsletter here.