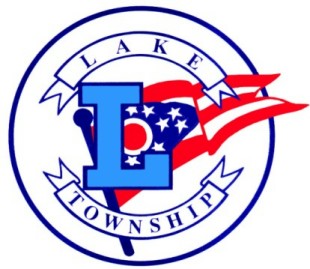 Lake Township
Stark County, Ohio

Services - Information
---
Recycling
---
The Lake Township Recycle and Yard Waste Facility is open Monday - Friday
(7:00 a.m. - 7:00 p.m.), Saturday - Sunday (9:00 a.m. - 5:00 p.m.) and is located on Midway Street NW, just east of the Lake Township Service Garage.
LAKE TOWNSHIP YARD WASTE FACILITY
ACCEPTABLE



Grass Clippings
Leaves
Branches
Stumps
Shrubs
Pine Needles
Small Ornamental Trees

UNACCEPTABLE



Commercial Waste
Railroad Ties
Furniture/ Wood Products
Lumber (Any Kind)
Plastic
Trash / Bags
Household Waste
Rocks, Blocks & Building Materials
Dirt
LAKE TOWNSHIP RECYCLE FACILITY
ACCEPTABLE*



Newspapers/Magazines/Junk Mail
Corrugated Cardboard (please break down cardboard boxes)
Food Boxes
Glass Bottles (brown, green and clear)
Plastic Food Containers
Steel Cans/Aluminum Cans

*Newspapers, magazines, telephone books, corrugated cardboard and paper food boxes should be tied or bundled. All cans, bottles and jars should be rinsed out and lids removed.
For additional information about recycling, please call the recycling office at the Stark-Tuscarawas-Wayne Joint Solid Waste Management District. You can reach them at 1.800.678.9839 or follow the link below for more recycling information:
THIS FACILITY IS UNDER 24-HR. CAMERA SURVEILANCE - VIOLATORS WILL BE PROSECUTED. PLEASE HELP KEEP THIS FACILITY OPERATING EFFICIENTLY AND REPORT ALL VIOLATIONS WITH A LICENSE PLATE NUMBER TO THE LAKE TOWNSHIP ADMINISTRATIVE OFFICES AT (330) 877-9479.